Lukuaika:
4
min.
Versus-podcast Waste Society discusses the current issues in social scientific waste studies and living with material overflows. The podcast is co-produced together with the Waste Society research programme by the University of Lapland.
The Waste Society podcast is a roundtable discussion that comments and draws up the discussion in the keynote series Waste Society – Current Issues in Social Scientific Waste Studies. Instead of an online webinar, the research project team gathered a series of inspiring keynotes accompanied by commentaries from the collaborators, all of which are renowned and pioneering waste scholars. Keynote presentations and the commentator speeches are available at the website of the Waste Society research programme. The presentations are publicly available – feel free to have a glance!
Length of the roundtable discussion podcast is approximately 43 minutes.
Listen to the Waste Society podcast from here:
Tanja Riekkinen is a PhD student in History at the University of Oulu. Her doctoral thesis focuses on the role of sociotechnical imaginaries in shaping Finnish petroculture in a period from 1945 to 1974.
br>
br>
Taru Lehtokunnas is a PhD student in Sociology at the Tampere University. She studies the prerequisites and challenges of transition to circular economy from the perspective of the everyday practices, ethics and management of food waste in households, supermarkets and biogas plants.
br>
br>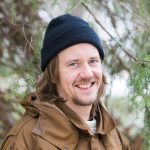 Teemu Loikkanen is a PhD student in sociology at the University of Lapland. Teemu has developed the concept of waste citizenship. In his doctoral thesis he examines the position of citizens in the infrastructural transformations brought by the circular economy.
br>
br>
br>
The podcast is facilitated by Anna Hakala, a student editor at the online publication Versus.
Roundtable discussion on the keynote series
At the keynote speeches, Hervé Corvellec from Lund University speaks about normalization of waste and habituation of wasting, while arguing that the Anthropocene is the age of waste. His commentator Olli Pyyhtinen continues this idea on the spatiotemporal scale of waste and "chains of associations and relays of actions an entity of a practice is part of."
Gay Hawkins, on the other hand, talks in her presentation about waste as a political material through two case examples on mundane governance. On her speech, she raises discussion on recycling campaigns as a source of a new ethical identity, in which people consider themselves as "recyclers". She also highlights, how recycling can be understood as an example on how governance takes place through technical objects and devices. As she says, "putting materials and politics together changes what we understand by both categories.". Karoliina Lummaa, who comments Hawkins´ speech from a ship container, talks about waste as cultural imaginaries and through its aesthetic and experiential side, on how material itself becomes sensible to us, how recycling "exhibits a particular type of care" and on how waste can be turned into art.
Thomas Hylland Eriksen, who is a social anthropologist, discusses the intangible perspective of waste through theoretical approaches and on waste as a property of the human mind. In his presentation he especially argues on the contradiction of our dangerous fiction of a clean society and its purity and the threat the waste poses to our society. In her comment for Eriksen´s presentation, Maria Åkerman draws up the discussion on identity politics, where she argues on how important it is to understand, how different materials become categorized socially as waste and back to resources again. Especially concentrating on the idea of cleanliness and purity, she discusses the recyclability of plastic food packages.
In light of these keynote presentations, the topics of the podcast include for instance the multiple political realities of waste and the relationship of circular economy, recycling, consumption and wasting. Also, the speakers lighten up discussion on the Anthropocene as an intertwined result of consumption and wasting. These are both built on industrialisation and growth. For the speakers, there is no one definition for waste, but many political realities. Therefore, waste somehow escapes definition, also because when talking about waste considers talking about multiple scales of waste where it does occur.
Cover image: Birgitta Vinkka